STEM can take you anywhere!
Engineering graduates can only work as engineers, science grads are limited to research roles, and computer or software grads are destined to work in tech firms, right? Far from it! In fact, STEM skills are some of the most sought after across a broad range of employers.
It's indisputable that Australian employers are looking for STEM grads. A survey carried out by Deloitte revealed that over 80% of employers agree that STEM qualifications are valuable to their workplace, even if they're not a prerequisite.
STEM graduates are increasingly using their qualifications in unconventional industries. With the huge current demand for data scientists and software engineers, it's no surprise that one of the most popular occupations for maths, physics and astronomy graduates is software/application programming.
ICT graduates are highly sought after in the finance and insurance sector, while engineering graduates are often employed as specialist managers, in ICT or as business professionals.
Meet Emma...
Consulting and professional services firms are top-choice employers for Australian grads, and STEM skills are a great fit. Emma Gin started her career as an organic chemistry researcher at the Australian National University and is now a technology consultant for the multinational company Accenture. 'A lot of people in science go into consulting – it's a logical jump,' says Emma.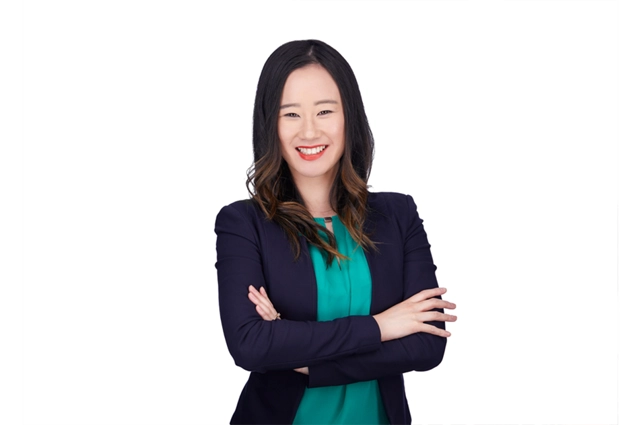 Emma works with clients in the communications, media and technology sector to improve management strategies for businesses going through digital or technology changes.
'Problem-solving is the number one skill you can have as a consultant, and that goes hand-in-hand with having a research degree,' she says.
Another growing career option for STEM graduates is the public sector, which is experiencing high interest from Australian graduates. Sarah Campbell, who studied chemistry and biology, says she applied for a graduate policy role in the Department of Energy and Environment because she wanted to challenge herself.
'I wanted to apply my technical skills to a broader context, such as pressing environmental issues,' says Sarah.
Sarah says the most rewarding part of working in the Department is the collaborative environment and the diversity of her roles. 'On any day I may receive a request from the Minister; provide policy advice; or engage with industrial, academic and community stakeholders.'
Over
80%
of employers agree that STEM qualifications are valuable to their workplace
*Deloitte
Sarah's and Emma's experiences reflect a broader trend in the employment outcomes for STEM graduates. The 2021 Graduates Outcomes Survey revealed that 80.3% of engineering graduates gained full-time employment in 2021, compared to the national average of 68.9% for all graduates. Pharmacy graduates had even higher outcomes, with 95% of graduates gaining full-time employment.
Emma highlights data analysis as a skill she's transferred directly from her degree to her current role. 'In any business, you need to quantify results and performance metrics and visualise the data,'Emma says. However, she believes the top skills that STEM studies help to cultivate are lateral thinking and creativity. Sarah agrees.
'STEM subjects provide a unique way of looking at the world,' she says.
The most important takeaway is that a STEM degree won't pigeonhole you.
'Never believe that your degree limits your career options!' says Sarah. 'STEM provides students with a unique skillset, which can be applied to a range of careers and circumstances.'