Engineering Managers
Engineering Managers plan, organise, direct, control and coordinate the engineering and technical operations of organisations.
Fun facts
3610

Weekly Pay Before Tax

94% full-time

Full-Time Share
Tasks
There are many tasks done by engineering managers. A few are listed below:
determining, implementing and monitoring engineering strategies, policies and plans
interpreting plans, drawings and specifications, and providing advice on engineering methods and procedures to achieve construction and production requirements
establishing project schedules and budgets
ensuring conformity with specifications and plans, and with laws, regulations and safety standards
ensuring engineering standards of quality, cost, safety, timeliness and performance are observed
overseeing maintenance requirements to optimise efficiency
liaising with marketing, research and manufacturing managers regarding engineering aspects of new construction and product design
may contribute to research and development projects
Specific occupations
Women in STEM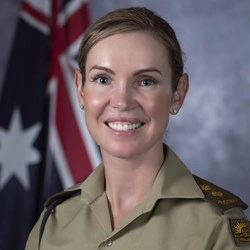 "You don't have to be mathematically minded to pursue a career in STEM. You can learn to think scientifically or mathematically, no matter what your strengths or marks were at school."
Lieutenant Colonel, Engineer and Project Manager