The world of work is changing rapidly. Advances in computing and automation mean that there are fewer routine manual jobs.
The National Skills Commission (2022) predicts that jobs in STEM fields are expected to grow by 14.2% in coming years – twice as fast as non-STEM occupations.
As well, all workplace tasks are increasingly creative, and involve decision-making and analysing and communicating information (Australian Jobs, 2018). STEM skills are a key requirement in this changing workplace – digital literacy, data literacy and critical thinking just a few of those increasingly in demand.
Jillian Kenny
'STEM careers can be kind of daunting when you don't know what people in these jobs really do,' says Dr Jillian Kenny, who co-founded Power of Engineering workshops for secondary school students. Jillian is also industry engagement manager of the University of Melbourne's Creating Innovative Engineering course.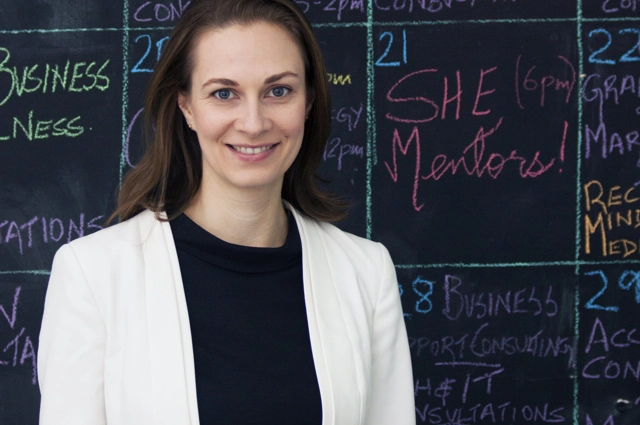 What employers want
Nicky Ringland, an entrepreneur and computational linguist who co-founded coding education group Grok Learning, believes that computer science is critical in almost every area of employment, and could even lead to solving some of our biggest challenges, like curing cancer.
'From robotic-assisted surgery, to statistical models for drug discovery, curing cancer is going to involve a lot of programming!'
Nicky says that we often don't realise how much technology is involved in most careers.
'If you want to work in nature and animal conservation, tracking animals, measuring habitat destruction, identifying risks to an ecosystem – that's all data analysis. Or entertainment – think about how Netflix decides which shows to produce, purchase or cancel, not to mention special effects, animation, sound and lots more behind the scenes.'
Meanwhile, Jillian believes that a skill that's becoming increasingly important in the workplace is the ability to adopt an entrepreneurial mindset.
'Employers are looking for people who can think about the world in terms of "where and how can I add value?"'
- Jillian Kenny
Jillian also nominates human skills such as curiosity, empathy and cultural awareness as being extremely important for STEM workers.
'Greater communication, understanding and flexibility of thought facilitates workplace diversity, and diversity is a key factor in breaking down barriers and sparking innovation,' says Jillian.
A–Z list of careers
There are so many different career options within STEM – browse the list to see what's out there.
Find out more