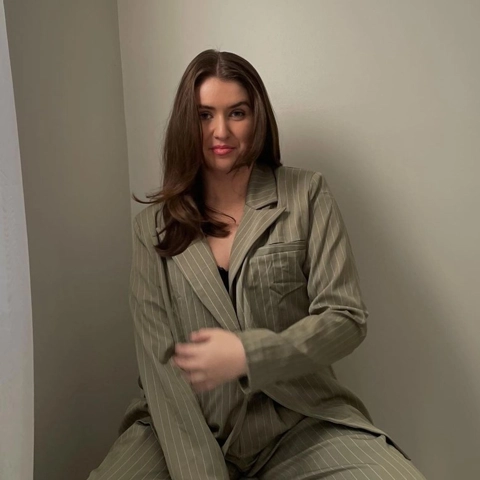 Featured profile
Eden Little
Medicinal chemist and proud Gomeroi woman
"It's not that people don't believe in your value or don't see your worth. Your resilience, intelligence and kindness will intimidate some people. "
What is your educational background?
I am a Gomeroi woman, a first-generation university student, and a medicinal chemist who specialises in traditional medicine. I have a Bachelor of Science majoring in Wildlife Biology, Marine Biology and Applied Chemistry. I received the 2020 Dean's Award of Academic Excellence in Research for my Master of Science (by Research) dissertation in the use of traditional Chinese medicine to find a cure for Parkinson's Disease. I am currently a second-year Doctorate of Philosophy candidate, researching the medicinal properties of an Aboriginal bush medicine called Gumby Gumby.
Tell us about your job and how you got to where you are.
I have always been very dedicated towards my education – however, not for the reasons people may assume. I did not know about postgraduate studies until two years into my Bachelor's degree and did not have a career role model growing up. Instead, I viewed getting an education as the only way to break my family's generational cycles of poor literacy, poverty and domestic violence.
I originally went to university as I wanted to care for country and work in wildlife conservation. However, a semester before graduating my Bachelor of Science, I found a love of natural product chemistry. I extended my Bachelor's by a year, where I took only chemistry classes. This was so that I could obtain an Applied Chemistry major, allowing me to apply for the Master of Science program. Later that year, my Aunty was diagnosed with lung cancer. She recovered using clinical western treatment alongside an Aboriginal bush medicine called Gumby Gumby. My Aunty's story inspired the creation of this research back in 2017 and has eventuated into my PhD research today.
However, my journey has not been easy in the slightest as I have encountered ongoing discrimination and systematic barriers throughout my education, from primary school up to postgraduate studies. I have made a lot of sacrifices and had to lean on family to get to where I am today.
What are your hobbies and interests outside of work?
In my downtime, I love learning about chemistry in industries other than drug discovery. Recently I have found myself researching the chemical processes involved in winemaking, artwork authentication and cosmetic formulation. I am particularly fascinated by the psychology and marketing behind the 'clean beauty' industry.
What are your long-term career goals? Where do you want to be in 5 years?
Currently, there are four non-Indigenous-led research groups within Queensland researching Gumby Gumby and its medicinal properties or nutritional value; the leading Gumby Gumby researcher is from Germany. These researchers obtain their plant samples from three non-Indigenous-led and -owned Gumby Gumby businesses. There was one attempted, yet unsuccessful, trademark of the Aboriginal words Gumby Gumby by a non-Indigenous-led and -owned business. There is one patent owned by a non-Indigenous enterprise around the use and preparation of Gumby Gumby as medicine. All of the aforementioned work has been done without community consultation, permissions or benefit-sharing.
I am the only Indigenous natural product chemist in Australia researching Gumby Gumby. My current and future career goals are aligned with protecting the interests of Indigenous peoples, their sovereign bush medicine knowledge and rights to self-determine biodiscovery research or commercialisation. For the next two years, my goal is to obtain my doctorate [PhD] and establish my expertise in Aboriginal bush medicine. By doing so, I endeavour to ensure that future research is conducted safely, ethically and serves the Traditional Knowledge Holders and their communities. After the completion of my PhD, I intend to leave academia to pursue a career in industry or policy change.
What advice do you have for girls interested in STEM?
You can stay in your own lane, work hard, keep your head down, show up and be respectful and honest, but you will always encounter people who will put intentional barriers in your way. The best pieces of advice I have received are:
Some people are going to intentionally put barriers in your way to stop you from growing and moving ahead in life but by the time they try, you'll already be past the point where they can stop you.
and
It's not that people don't believe in your value or don't see your worth. Your resilience, intelligence and kindness will intimidate some people. More often than not, these people will tell you that you're incapable in the hopes that you don't realise your own potential.