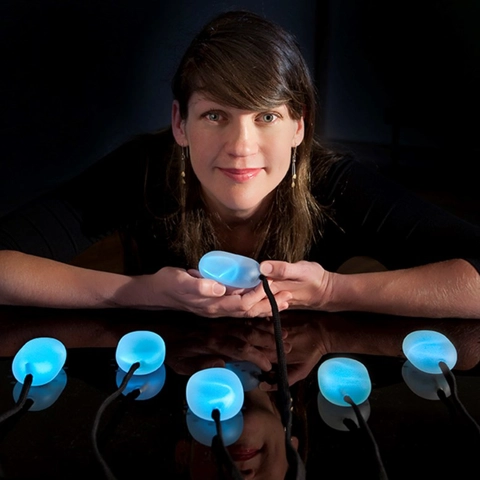 Featured profile
Leah Heiss
Working between design, health and technology
"Creative thinking is central to complex problem-solving, so make sure you don't leave your creativity at the door!"
What is your educational background?
There are lots of pathways to STEM and the one that my career speaks to is via creativity. I am very involved in bringing design approaches to complex technical and scientific issues, whether these be in engineering, robotics or wearable technologies.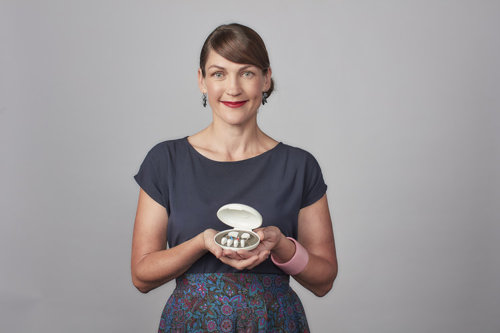 Tell us about your job and how you got to where you are.
You start building your career 'narrative' in secondary school. Choose things you are passionate about – whether or not these always seem complementary. For instance, doing physics and chemistry plus art and design sets you up for more creative STEAM roles, for example, in robotics. My career 'line' has been very non-linear. I was very strong on English and art at secondary school and my first degree was in communications. I then returned to uni to do Interior design, then a Master's in Wearable technologies and a PhD. Much of the amazing work I've been involved in is through collaborations with very technical people.
What do you foresee for the future of wearable tech and where do you see your role in this space going?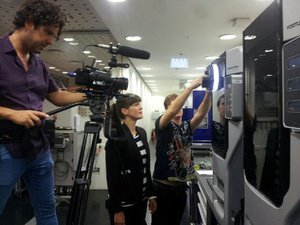 I am always pivoting my career and looking at where things are heading. Lately I've become very interested in how we can co-design the way care is delivered and received by people. This sets me up to intervene strategically with technologies, and have a stronger sense that these might succeed. The interest in co-designing also extends to my technology projects – how can we continually seek to include the users of technology in their creation?
How can we benefit from diversity in STEM?
We need equal participation in all areas of life. Representation of all people in STEM fields is super important as different people, with different world views, need to be represented in the design of technologies, systems and services that we all need to use. Unless we have a 'seat at the table' or a 'place at the science bench' our views will not be represented.
How can we work together to get more girls involved in STEM?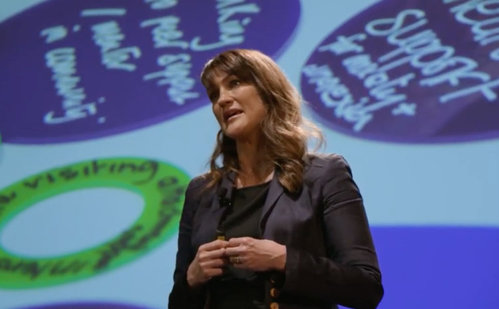 We need to be working with primary schools and secondary schools to showcase alternate pathways to STEM and to expose girls to role models in the STEM fields. Connections between universities and primary and secondary schools can help with this as there are lots of amazing women doing cutting edge STEM research in our universities. We need to get these women together for conferences (such as STEAM Futures) and also site visits in a coordinated way. You could also develop resource packs where you create short micro-documentaries about women's STEM practices and host these on a site that students can access. Or use existing collateral and just link to media about women in STEM – STEM Powered is a good example of this – all these films are available and can be distributed: https://www.steampoweredfamily.com/education/stem-educational-videos/
 Some other examples of amazing STEM women:
Kate Fox – Gold nanoparticles, RMIT
Madhu Bhaskaran – Engineering stretchable sensors, RMIT
Olga Troynikov – Advanced textiles, RMIT
Dana Kulic – head of Robotics, Monash University
BTW the GiST website is great! Keep going with those posters and profiles.  
What advice do you have for girls interested in STEM?
Get curious about careers and ask questions. Think 10 years into the future – what is going to be possible and what might the careers of the future look like? Think about how to choose courses today that set you up for lots of options in the future. Creative thinking is central to complex problem solving so make sure you don't leave your creativity at the door!