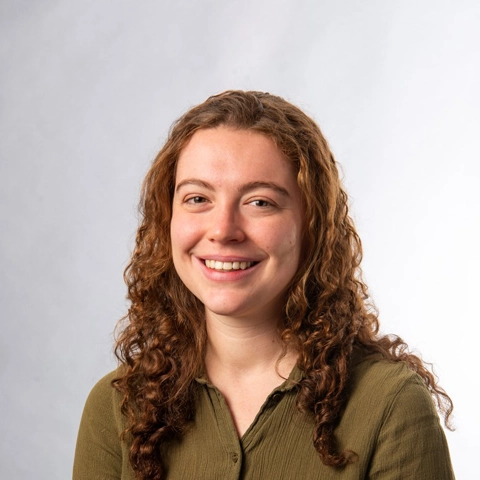 Featured profile
Ruth Purcell
Synthetic Biology Scientist
"Be bold in what you wish for, and don't be afraid to ask for it... you'll need to work hard towards your dreams, but it is equally important to get help along the way."
What is your educational background?
A desire to understand the natural world has been part of who I am for as long as I can remember. Growing up in South Africa with my father working as a histopathologist gave me an early insight into the devastation wrought by infectious diseases. I was fascinated by the specimens he processed into slides in his laboratory and loved learning how what he saw under a microscope could reveal which diseases were affecting his patients and how best to treat them. My parents also instilled in me a love of nature. They would help me collect and study dead insects, and learn about the plants and animals of the African bush.
In high school, I enjoyed all the sciences (as well as English), but biology was always my passion. I was fortunate to have two excellent science teachers throughout high school. These teachers went above and beyond to satisfy my curiosity and meaningfully engage with my persistent questions. They also encouraged me to participate in Olympiads and other competitions outside of the curriculum, allowing me to travel overseas several times to various countries, including Australia. I would not be where I am today without their support, and I am eternally grateful for their guidance. (An enormous thank you to Mrs Walsh and Mrs Bolton if you ever happen to see this!)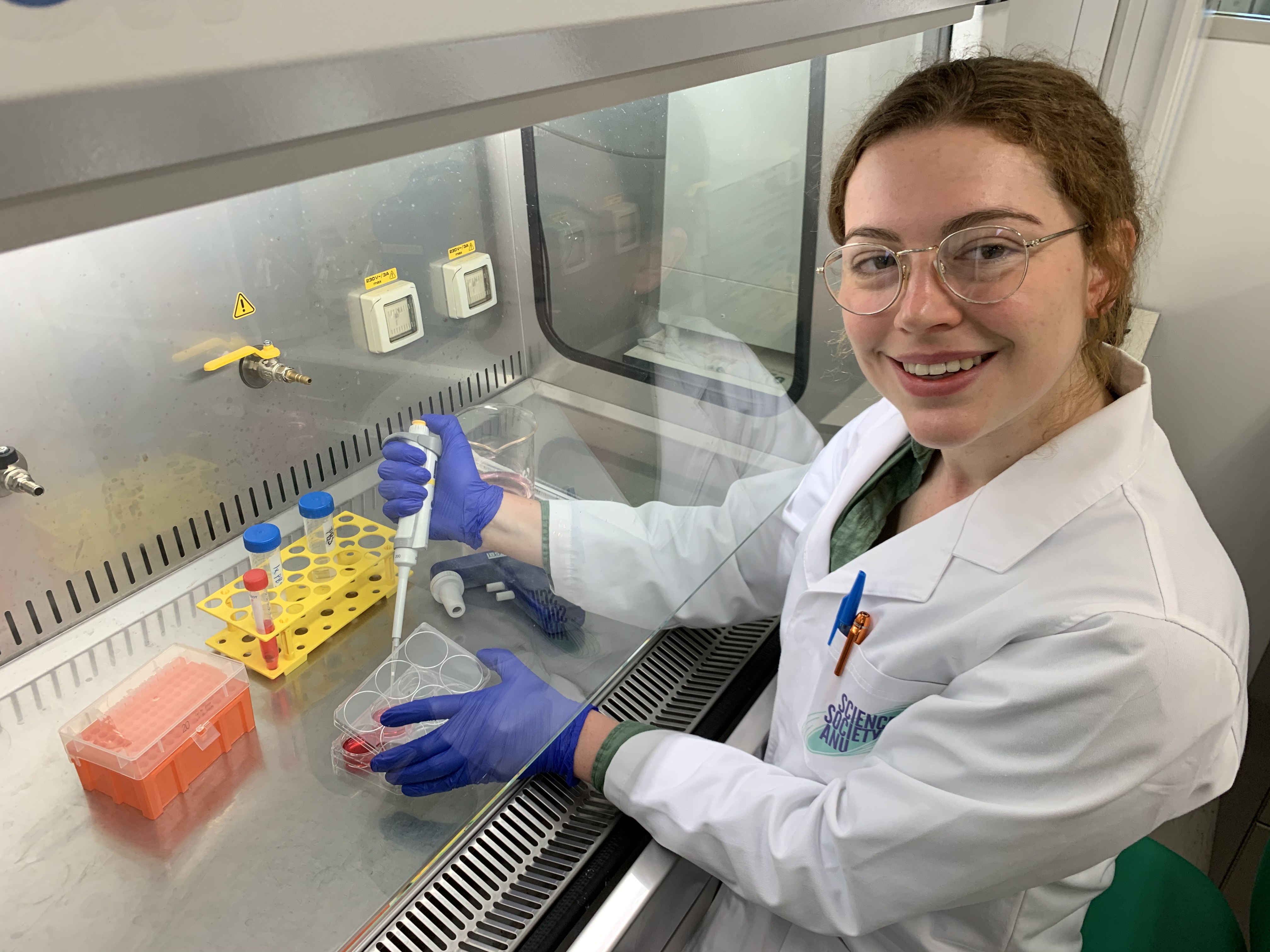 After high school, I had the opportunity to study at the Australian National University (ANU) in its undergraduate research program, and I've been hooked on biomedical research ever since. As an undergrad, I also developed a love for science communication and outreach, and have slowly developed skills in these areas. After working for a year post-Honours in academia and industry, I'm now starting a PhD in immunology and infectious disease while working part-time as a science communicator.
Tell us about your job and how you got to where you are
After finishing Honours, I heard about Nourish Ingredients, a cellular agriculture startup focusing on producing food-grade fats using yeast, which was being established in the ANU School of Chemistry. I decided that getting involved might be a way to expand my horizons and work on a project with tangible real-world benefits. Through my work as a synthetic biologist at Nourish Ingredients, I became more invested in the mission of cellular agriculture and started volunteering for CAA.
Cellular Agriculture Australia (CAA) is a nonprofit organisation with the mission of promoting and accelerating research, collaboration and innovation across Australia's cellular agriculture sector. Cellular agriculture is the research field dedicated to creating agricultural products – such as meat, eggs, milk and leather – without using livestock.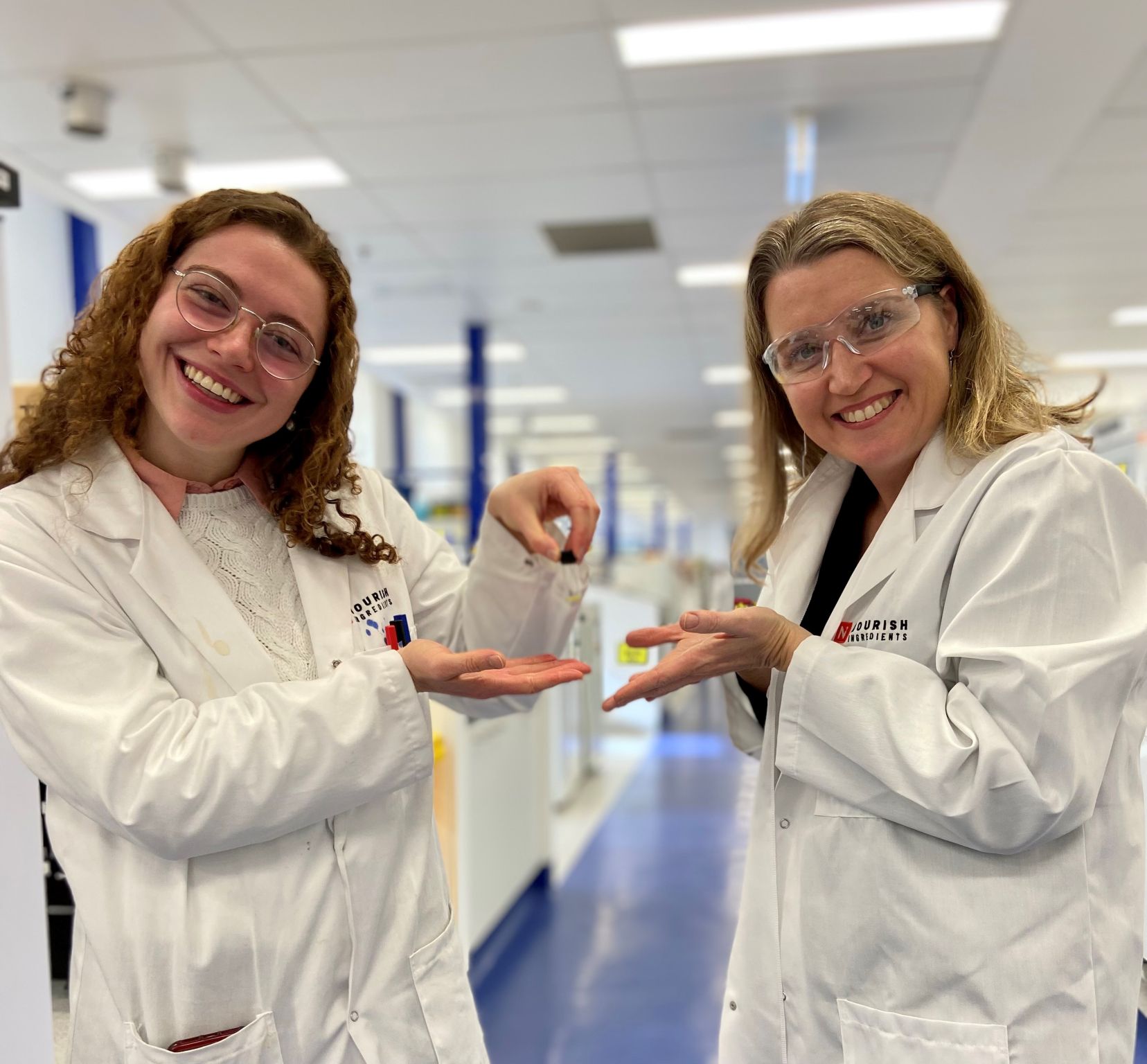 My role at CAA is in media and communications, which allows me to combine my analytical and creative sides while sharing my passion for science. Currently, I write articles to distill the science behind cellular agriculture, I give talks to university students about the field and how to get into it, and I also manage CAA's fortnightly newsletter.
As a scientist, it is essential to communicate your work effectively to people with varying backgrounds, so the opportunity to hone these skills as a volunteer at CAA has been excellent.
I discovered cellular agriculture in the thick of the COVID-19 pandemic. The pandemic made many people, including myself, re-evaluate the environmental impacts of our lifestyles. During this period of reflection, I realised that making changes to my diet was one area that could have a big impact in my aim to live a more climate-friendly life. Now, despite enjoying the taste of animal products, I no longer buy them. However, I haven't simply decided never to eat cheese or ice cream ever again. Scientists are now developing scalable methods for producing meat, dairy and egg products without animals, and I can't wait to try these animal-free versions of my favourite foods. I feel very fortunate to be part of this scientific community, working both in the lab and as science communicator for CAA and Nourish Ingredients.
My interest in this sector lies in the way human health and environmental health are connected. Cellular agriculture provides solutions to many big picture public health issues, such as antibiotic resistance, pandemic risk and climate-related health conditions. On top of that, cellular agriculture can make food more nutritious while mitigating the risk of food-borne illnesses and other toxins, allowing for healthier, nutritionally optimised diets. It offers the best of both worlds: all the deliciousness of animal products but none of the environmental harms. We also know that asking the world to go vegan is not a practical approach – it's easier to change the food system than human behaviour.
What are your hobbies and interests outside of work?
Recently I've started experimenting with climate-conscious, vegan baking. I've always loved baking but my involvement in the world of cellular agriculture has really made me reassess the sustainability of many of the ingredients I was using in the kitchen. Trying to replicate or, better still, improve old favourites by making them healthier, tastier and more sustainable is often tricky, but it's an exciting challenge. I'm also a passionate science communicator.
I think science should be accessible to everyone, regardless of educational background.
I feel this is particularly true of public health information, as this knowledge can help people live happier, more productive lives and in a way that protects their communities. I love volunteering for nonprofits and try to live by the motto 'service before self'. Apart from making a direct and immediate difference in a person's life, working for community service initiatives has taught me some of my most valuable skills. I've also been playing the violin, dancing, and reading and writing poetry for as long as I can remember – these creative outlets always bring me immense joy when I need it most.
What are your long-term career goals? Where do you want to be in 5 years?
Part of what attracted me to cellular agriculture was its potential to mitigate pandemic risk. After the devastation wreaked by COVID-19, we now all understand why preventing viral disease outbreaks is a huge global priority. I've always been deeply interested in infectious diseases and plan to dedicate my life to understanding them better so that we can devise ways to outsmart them. In five years' time, I hope to be working as an infectious disease researcher.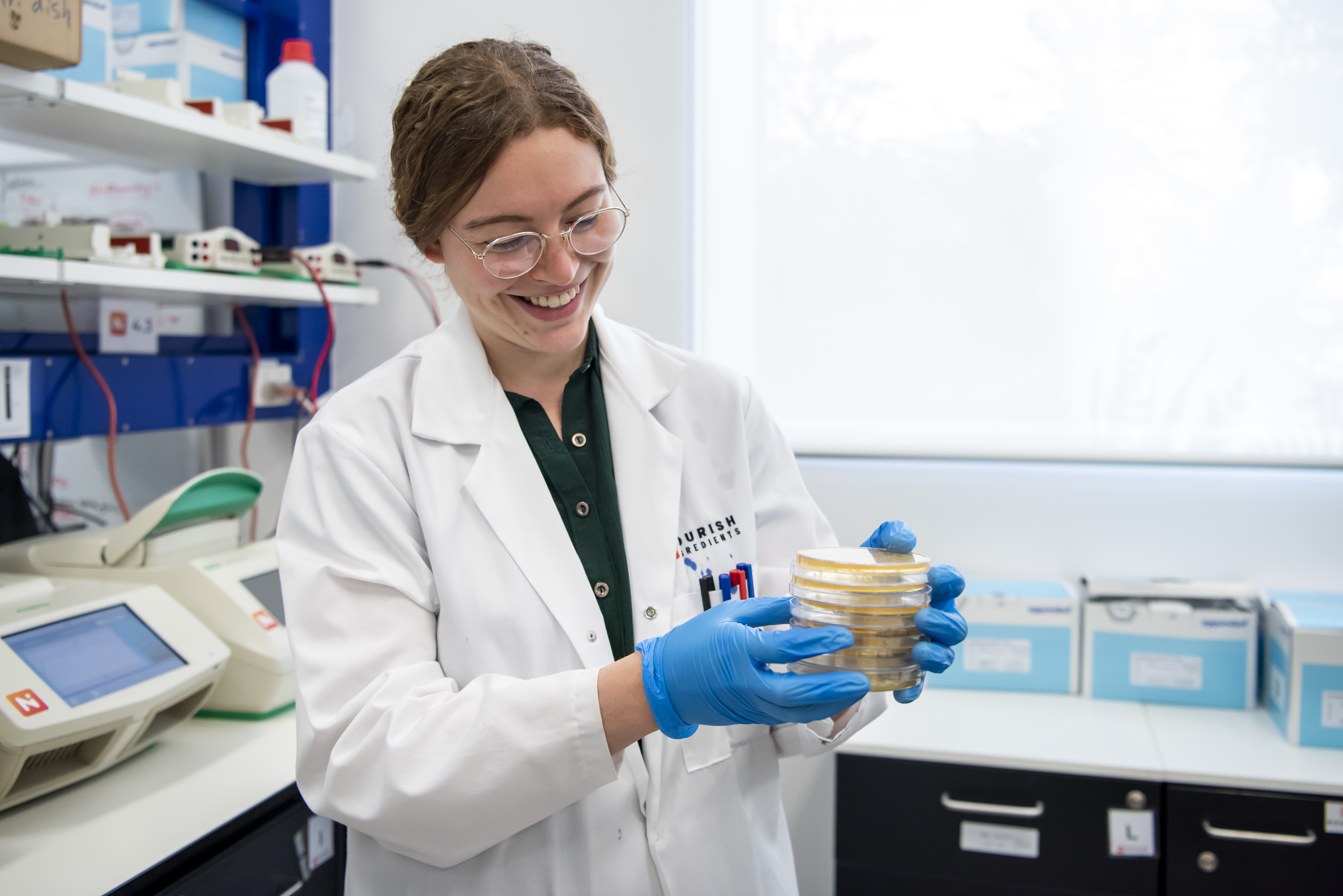 In 10 to 20 years, I hope I'll be able to contribute to Australian public health efforts as well as contribute to strengthening the health care infrastructure in developing countries. In particular, I plan to spend time working in my home country of South Africa – the place that inspired me to work towards making a difference in the lives of people suffering from diseases such as HIV, TB and malaria.
Long-term, I hope our work at CAA will help the public embrace livestock-free animal products and help dispel any misinformation around these foods and materials.
What advice do you have for girls interested in STEM?
Be bold in what you wish for, and don't be afraid to ask for it. Of course, you'll need to work hard towards your dreams, but it is equally important to get help along the way. The most successful journeys depend on teamwork – what you can achieve on your own is so limited compared to what you will get done if you forge strong collaborative networks. The good news is that so many people genuinely enjoy helping others succeed! All you need to do is share your goals and ambitions with the people around you.
It took me a while to find the courage to ask for what I wanted because it can be scary to verbalise your dreams as it requires making yourself vulnerable.
If I could tell my younger self one thing, it would be this: 'Allow yourself to be vulnerable and embrace the chaos and messiness of life. Things will hardly ever go perfectly according to your plan, so you may as well do your best and enjoy what life throws at you.'
Photographs by Carl Davies, used with kind permission.