Environmental Scientists
Environmental Scientists study, develop, implement and advise on policies and plans for managing and protecting the environment, flora, fauna and other natural resources.
Fun facts
2099

Weekly Pay Before Tax

76% full-time

Full-Time Share
Tasks
There are many tasks done by environmental scientists. A few are listed below:
evaluating habitat, wildlife and fisheries needs, and formulating short- and long-term management goals and objectives
enforcing laws and regulations to conserve and protect fish and wildlife
carrying out environmental impact assessments for a wide range of development projects
proposing solutions to address negative environmental impact
studying the effects of factors, such as terrain, altitude, climatic and environmental change, sources of nutrition, predators and the impacts of humans, on animal and plant life
studying and analysing pollution, atmospheric conditions, demographic characteristics, ecology, mineral, soil and water samples
developing conservation and management policies for biological resources, such as fish populations and forests, and establishing standards and developing approaches for the control of pollution and the rehabilitation of areas disturbed by activities such as mining, timber felling and overgrazing
implementing policies and organising activities in designated parks and other areas to conserve and protect natural and cultural heritage
participating in management planning by providing environmental information and making inventories of plants, animals and items of cultural and heritage significance
Specific occupations
Conservation Officer
Environmental Consultant
Environmental Research Scientist
Park Ranger
Environmental Scientist
Environmental Educator
Soil Scientist
Environmental Adviser
Environmental Auditor
Environmental Officer
Environmental Scientist
Land Degradation Analyst
Water Quality Analyst
Aboriginal and Torres Strait Islander Land and Sea Ranger
Air Pollution Analyst
Ecologist
Landcare Facilitator
Women in STEM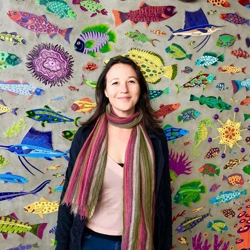 "It's okay not knowing what you want to do or what you're good at, but never let the feeling of 'not knowing' stop you from trying new things. You never know what you could discover."
Marine Ecologist, superstar of STEM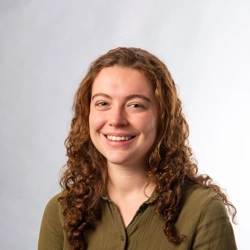 "Be bold in what you wish for, and don't be afraid to ask for it... you'll need to work hard towards your dreams, but it is equally important to get help along the way."
Synthetic Biology Scientist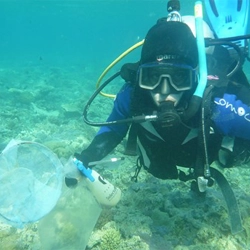 "Follow your heart and dream big because everything is possible."
Research Officer