Other Engineering Professionals
Other Engineering Professionals include Aeronautical Engineer, Agricultural Engineer, Biomedical Engineer, Engineering Technologist, Environmental Engineer and Naval Architect occupations.
Fun facts
1920

Weekly Pay Before Tax

89% full-time

Full-Time Share
Tasks
There are many tasks done by other engineering professionals. A few are listed below:
performing and supervising engineering work concerned with the design, development, manufacture, maintenance and modification of aircraft for flight
performing and supervising engineering work related to the use and development of agricultural land, buildings, machines and equipment
applying knowledge and methodology of physics, engineering, mathematics, computing, physical chemistry and materials science to problems in biology and the treatment and prevention of human disease
analysing and modifying new and existing engineering technologies and applying them in the testing and implementation of engineering projects
assessing the impact on air, water, soil and noise levels in the vicinity of engineering projects, planning and designing equipment and processes for the treatment and safe disposal of waste material, and assessing what may cause problems for the environment in the long term
designing and overseeing the construction and repair of marine craft and floating structures
Specific occupations
Aeronautical Engineer
Agricultural Engineer
Biomedical Engineer
Engineering Technologist
Environmental Engineer
Engineering Professional
Acoustic Engineer
Mechatronics Engineer
Product Design Engineer
Natural Resources Engineer
Bioengineer
Clinical Engineer
Medical Engineer
Aeronautical Engineering Technologist
Agricultural Engineering Technologist
Biomedical Engineering Technologist
Chemical Engineering Technologist
Industrial Engineering Technologist
Mining Engineering Technologist
Aeronautical Engineering Officer (Navy)
Aerospace Engineer
Aerospace Engineer Officer - Aeronautical (Air Force)
Aerospace Engineer Officer - Armament (Air Force)
Aerospace Engineer Officer - Electronics (Air Force)
Avionics Systems Engineer
Weapons Aeronautical Engineering Officer (Navy)
Women in STEM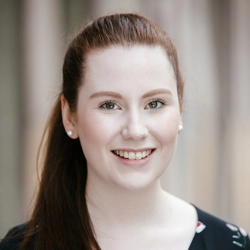 "While I think it's important to find a field that interests you, it's equally important that you explore those skills in different environments. What might work for some might not work for you, and that's okay!"
Space vehicle systems engineer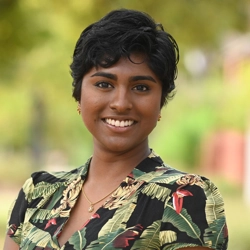 "The path is not necessarily a straight one, and a diverse set of experiences is your best tool for excellent problem-solving in the future."
Systems engineer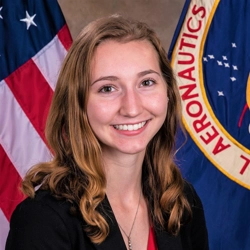 "It's ok to fail, and it's ok to get discouraged. Those are normal things, especially for students in STEM. I've found that the most important thing is to keep reminding yourself why you're doing this."
Aerospace systems engineer and NASA intern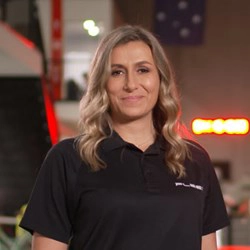 "Since I was a little girl, I was determined to make a change in this world using space technologies. I loved space deeply and I had a profound feeling that I had a destiny in the space industry, even if I wasn't sure what that meant."
CEO and Co-founder at Fleet Space Technologies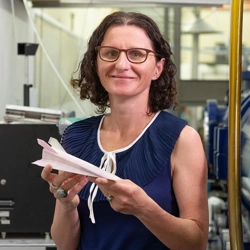 "Find your voice. Your passion is your power and influence."
Senior Lecturer, Aerospace Engineer & Co-Chair YoWIE